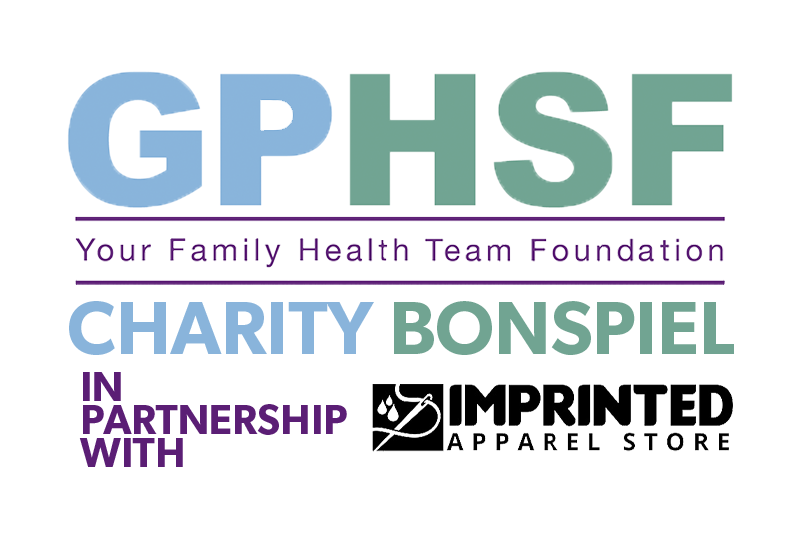 Registration is now open for the 2nd Annual GPHSF Charity Bonspiel in partnership with Imprinted Apparel Store.  Set for February 17th at the Peterborough Curling Club, join us for a fun day of curling supporting the GPHSF, Your Family Health Team Foundation.
"We are really excited for our 2nd Bonspiel in partnership with Imprinted Apparel Store.  The response to last years event was incredibly positive and we had a great time" says Executive Director Vince Bierworth. "Funds raised from this event will continue our mission to broaden health equity and access to healthcare for the residents in Peterborough City and County as well as Hiawatha and Curve Lake First Nations.   Funds will support our partnership with the Peterborough Family Health Team, along with many other community organizations we work with."
Registration is open now by clicking here.  Registration is $300 with a $60 tax receipt.  The day includes two games along with breakfast and lunch.  Participants can win their share of over $2000 in prizes provided by Imprinted Apparel Store and $500 in prizes provided by Goldline.  They will also have the opportunity to take part in The Ruttle Group $100 Curl-The-Button challenge, trivia challenges, raffle draws, and many other opportunities to win prizes, all while supporting community-based healthcare.
This event is expected to sell out fast.  Only 24 teams are available.  Please note that participants should have some experience with the game and their own equipment.  We will not be able to provide on-ice training for beginners.  
Sponsorship opportunities are also available.  If you would like to sponsor, please reach out to Vince Bierworth through the contacts below.
For more information:
Vince Bierworth – Executive Director GPHSF, Your Family Health Team Foundation.
(705) 740-8074 ext. 300
Pictures and sponsors from our first GPHSF Charity Bonspirl with Imprinted Apparel Store on January 21st 2023
THANK YOU TO OUR SPONSORS