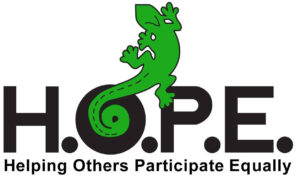 H.O.P.E Steve Montador Bursary
The H.O.P.E. Bursary in honour of Steve Montador was established to support students transitioning from high school to college/university that are suffering the long-term effects of a sports-related concussion and require a reduced academic course load as result of injury. Applications are now closed for 2022.  Monitor our website and socials for the announcement of the 2023 Bursary in March of 2023. 
All applicants are reviewed by a committee consisting of H.O.P.E., Team 55, GPHSF, Your Family Health Team Foundation, and the Canadian Mental Health Association (CMHA).
To be considered for the Bursary, you need to be:
– A student at a Peterborough City/County-based high school and registered in a first-year program at college/university
– Suffering from post-concussion syndrome sustained from a sports-related injury
– Be in satisfactory academic standing
– Have financial need
For more details email  Vince@GPHSF.ca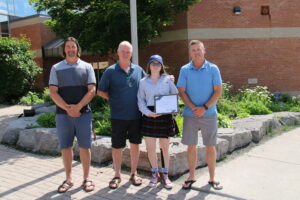 Congratulations to our 2022 Bursary winner Eliza Graham.  In the photo, left to right are: Mike Martone (H.O.P.E.), David Graham (Eliza's Father), Eliza and Chad Cavanagh (H.O.P.E.).  Photo by Vince Bierworth
Contact the GPHSF:
GPHSF, Your Family Health Team Foundation
185 King Street (Jackson Square), 5th Floor
Peterborough, ON K9J 2R8
(705) 740-8074