Peterborough Butterfly Run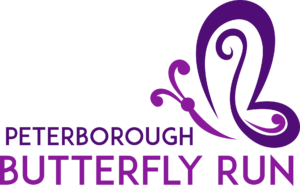 Peterborough Butterfly Run
Spring 2023
We are proud to be a founding partner along with the Partners in Pregnancy Clinic of the Peterborough Butterfly run which supports individuals and families who have experienced the loss of a child or are unable to conceive. To date more than $125,000 has been raised through the annual spring run, creating resources and supports for these individuals and families, educational opportunities for local healthcare providers in order to better meet patient needs, and investments into the run itself to create a community space that is affordable for all.
After a very successful Virtual run in April of 2022, we hope to return to a live run in Downtown Peterborough in April of 2023.  We will have an announcement early 2023.  Please follow the Peterborough Butterfly Run Facebook page for more information.
If you would like to make a donation, click here and select Peterborough Butterfly Run from the drop down menu.
For more details email  Vince@GPHSF.ca
Contact the GPHSF:
GPHSF, Your Family Health Team Foundation
185 King Street (Jackson Square), 5th Floor
Peterborough, ON K9J 2R8
(705) 740-8074